We are on a mission to help Japanese
businesses succeed
We believe that it is our corporate mission to remain a reliable and long-term partner for Japanese companies that continue to take on global challenges with the goal of further growth, not limited to Japan.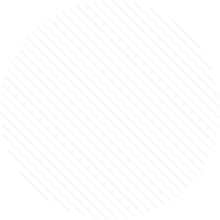 Glohai works alongside with Japanese clients to solve their global challenges. As a trusted advisor, we guide our clients' international adventures. Glohai offers you the opportunity to grow your leadership skills and  expand your global mindset.
Description:
The International Channel Marketing Analyst for providing assistance to the client delivery team, and in some cases leading that effort,  providing deliverables as outlined in specific engagement objectives. Responsible for primary channel developing support activities, which includes marketing research, market trends analysis, contacting potential partners, and setting up meetings for Glohai's clients.
Compensation/Salary:
Depending on skill and experience.
Description:
The sales director's responsibilities include developing key growth sales strategies and action plans. You will execute a strategic plan to achieve sales targets and expand our customer base. The sales director's duties also include building and maintain strong, long-lasting client's relationships.

Compensation/Salary: Depending on skill and experience.

Location:
Tokyo, Japan 
Free Consultation
Understand the client's needs
Identify the client's problem and gather enough facts to identify a range of appropriate ways to address issues.
Summarize and identify clear next steps
Research / Consulting
Interview clients
Identify the research approach to meet the client's goal.
Research market size and requirements for client products by looking for the market's requirements, needs, and market potential.
Research market size, regulations, trends, growth rate, the impact of new government administration (tariffs, regulations, compliance, other) 
Provide local resources who can gather the appropriate information.
Glohai has diverse expertise with 19 nationalities and different backgrounds. 
Sales & Channel Development Services
Interview potential customers and channel partners.
Prioritizing customer and channel partner segments
Glohai will develop messaging and sales tools
A key component of Glohai's success will be the effective and efficient acquisition of customers and partners
Rapid customer acquisition 
Convince key executives to persuade them to buy from the client rather than the competitors
Website Services & Internet Marketing
Competitive Research & Strategy
Corporate Brand Identity
User Interface Design
Back-End Custom Development
Marketing Campaign Creation
Keyword Insertion & Blogging
Search Engine Optimization
Pay-Per-Click Management
Social Media Marketing
Security & Quality Assurance
Matching Service
Fill out the form
Tell us what kind of local resources you need
Provide local resource
A best local firm that Glohai already had connections 
Meeting with Glohai and local firm 
Make sure to meet your needs
Collaborate easily 
On behalf of the client, Glohai support communicates with local firms with management IT tools.
Sales Channel Development
You can get overseas business opportunities quickly while in Japan!

Our local sales team conducts sales activities for customers' products and services in a way that is appropriate to local business practices.
Website Services & Internet Marketing
Achieve overseas sales while in Japan through a custom website and internet marketing. We can build websites for the American market that allows you to sell your products or services.
Need real information from local marketers  & business trends when entering new countries and markets?
If so, please use Glohai's research and consulting services.
Glohai can introduce all the local companies that are necessary for customers to conduct overseas business. We provide you a trustworthy business that local companies go and do business with.
Achieve your unique business goals